Nuk Brush 6-Pack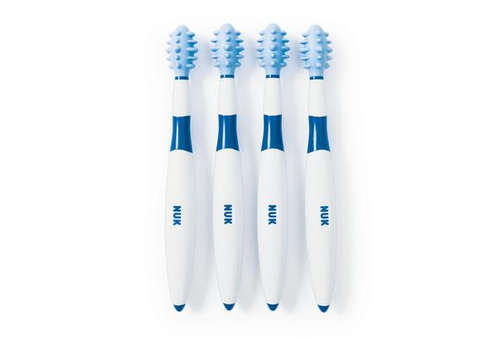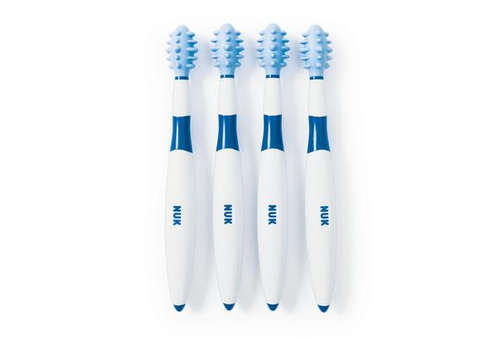 Nuk Brush 6-Pack
The NUK brush for tactile exploration and oral motor stimulation

Perfect shape and size for little mouthes
Nubby textured surface promotes better eating in kids
Oral brush that can be used as a baby spoon, teether, and introductory tooth brush
condition (new) sealed
SKU SQ7897641

The Nuk™ brush massager is used for oral massage, oral stimulation and exploratio. The flexible, nubby texture offers valuable sensory input for the child's mouth. Though this brush was designed initially for teething infants, it has made its way into therapeutic settings as an invaluable tool for sensory exploration. The nubby surface can hold tastes of liquid, purees or crumbs while it is used with supervision as a "spoon" for initial feedings. Have them available in clinics, classrooms and for families to take home! One per child, All kids Love the Nuk brush.